New Mexico - Angel Fire - Vietnam Veterans Memorial
Main entrance at upper parking lot.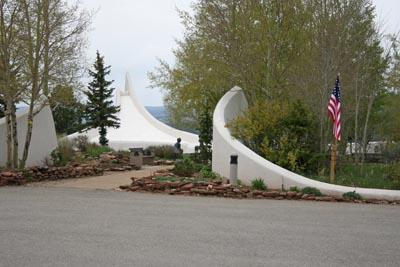 Looking down to entrance to memorial.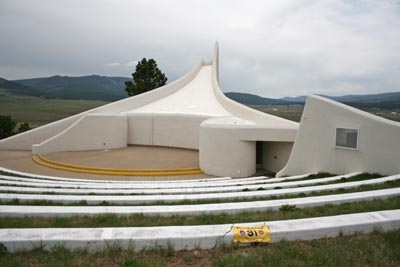 Looking east from the lower level.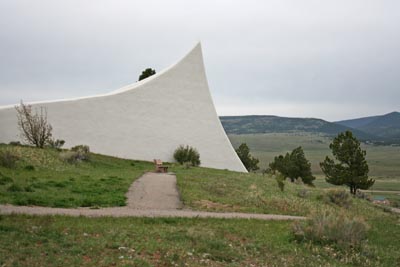 Entrance to visitor center on lower level.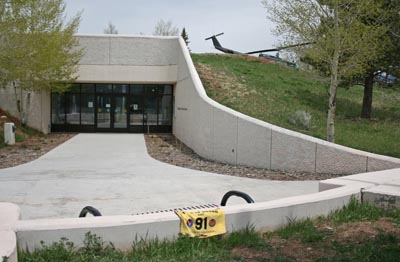 Bonus location: Enjoy the very twisty and scenic US-64 from Taos to Angel Fire and from Eagle Nest to Cimarron.
New Mexico - Santa Fe - Veterans' Service Memorial
On southwest corner of Galisteo St and W De Vargas St. Just east of Galesteo St, turn south off W De Vargas St up toward the entrance to the Bataan Memorial Building. The Veterans' Service Memorial is right there at the circle in front of the building. Red curb, short stop for photo.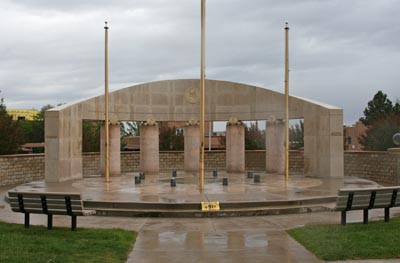 Bonus location: Breakfast at Tia Sofia's at 210 W San Francisco St.
New Mexico - Gallup - Navajo Code Talkers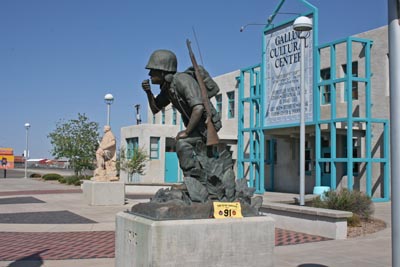 Bonus location: Tour the lobby area of the El Rancho Hotel in Gallup. Very Western and very 1930s, much like some of the lodges at the National Parks. Around the upper level are photos of movie stars that have stayed there. Definitely worth the visit.
New Mexico - Albuquerque - Madonna of the Trail - Sea-to-Shining Sea Ride
On southeast corner of Marble Ave NW and 4th St NW, eight blocks north of Central Ave NW (old Route 66).
35 05 34.5N 106 38 59.5W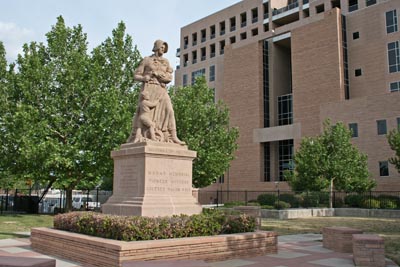 Bonus location: Free tour of historic Kimo Theatre on northeast corner of Central Ave NW and 5th St NW.
New Mexico - Full disclosure: not on a motorcycle for this trip.
I took these photos while on a trip with my son to explore another section of old Route 66, this time from Moriarty to Gallup.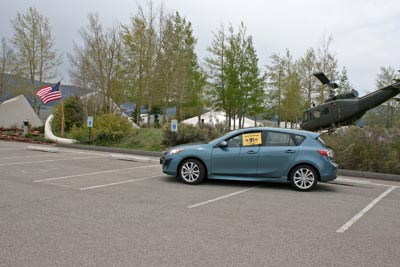 Bonus: Jerry McClanahan's "EZ66 Guide for Travelers" provides excellent maps and directions so you can follow a surprisingly high percentage of the old, non-Interstate portions of old US-66 that still remain.
- Randy Bishop, Colorado